Patience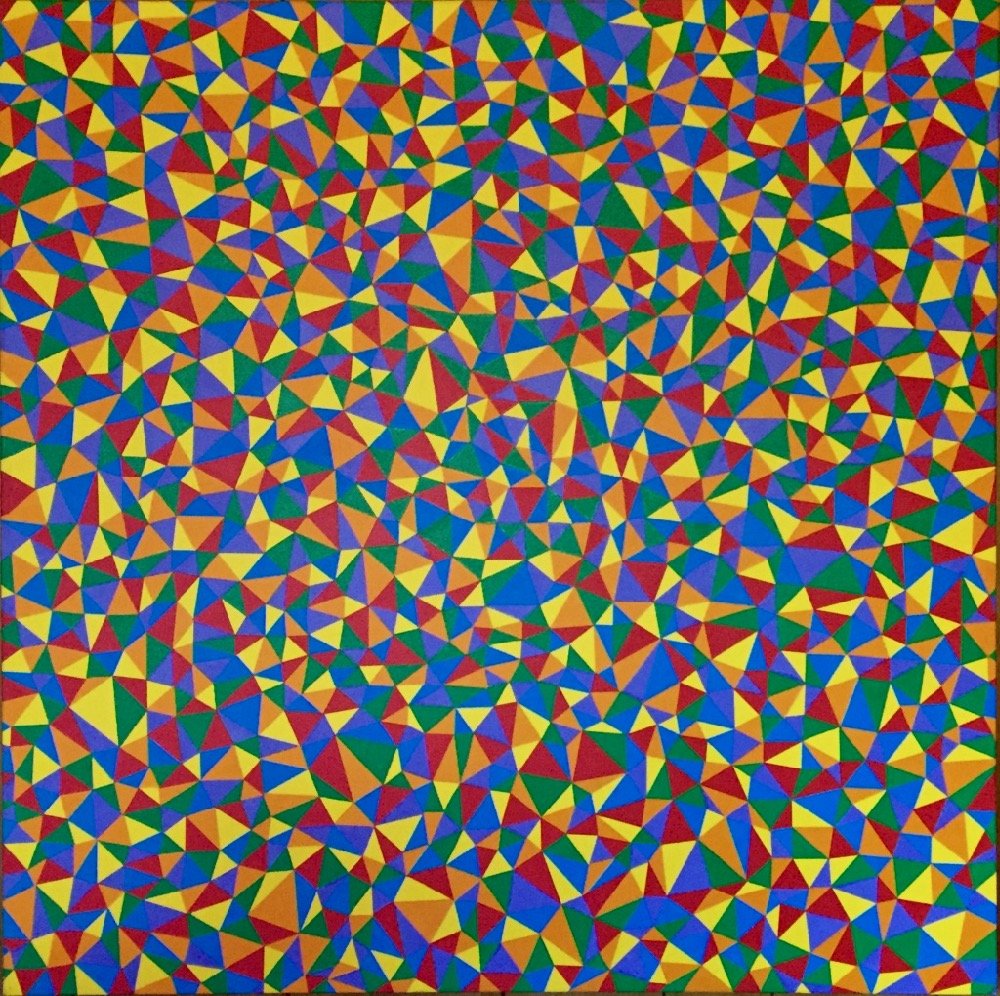 Acrylic on canvas
36" h x 36" w
1999
---
The name "Patience" refers to the many hours of tedious (but therapeutic) work that went into this painting.
The triangles are filled in with the six basic hues of the color wheel, and no two adjacent triangles are painted the same color. The sharp edges were acheived by masking off individual triangles with tape and painting one color at a time.
There is a puzzle embedded within this piece. There is only one location where exactly six triangles share a common vertex, and the six colors of the painting are used in clockwise rainbow order (red-orange-yellow-green-blue-purple).
The triangular network itself was derived from the artist's graduate research in computational techniques for random mesh generation. The outline version of this image appears in Dr. Hansen's graduate thesis, and in a paper she published in Biophysical Journal, "An Elastic Network Model Based on the Structure of the Red Blood Cell Membrane Skeleton," as Figure A4(c) of the Appendix.