Rainbow Giraffe Pillow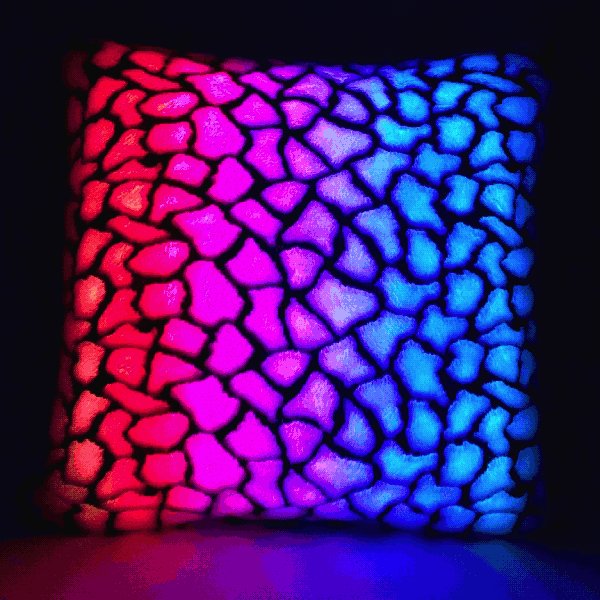 Animated array of RGB LED pixels
Embedded in the face of a stuffed pillow,
with black and white faux fur giraffe pattern
Custom control hardware and software
18" x 18" x 4"
2014
---
This illuminated pillow can be operated in a few different modes, including a smooth moving rainbow, and a few styles of sound-reactive effects that use a seven-channel spectrum analyzer built into the LED driver.
The light is softened by the outer fur layer, as well as a second layer of diffusing material.
The pillow can be operated by a portable rechargeable battery pack, or plugged into an wall outlet for extended use.
The giraffe pattern fabric used for this pillow cover has been discontinued, but pillows with other cover fabrics are available in our online shop.
---
Video
The video begins with a demo of a sound reactive pattern, followed by a rainbow pattern.