Sit 'n Stare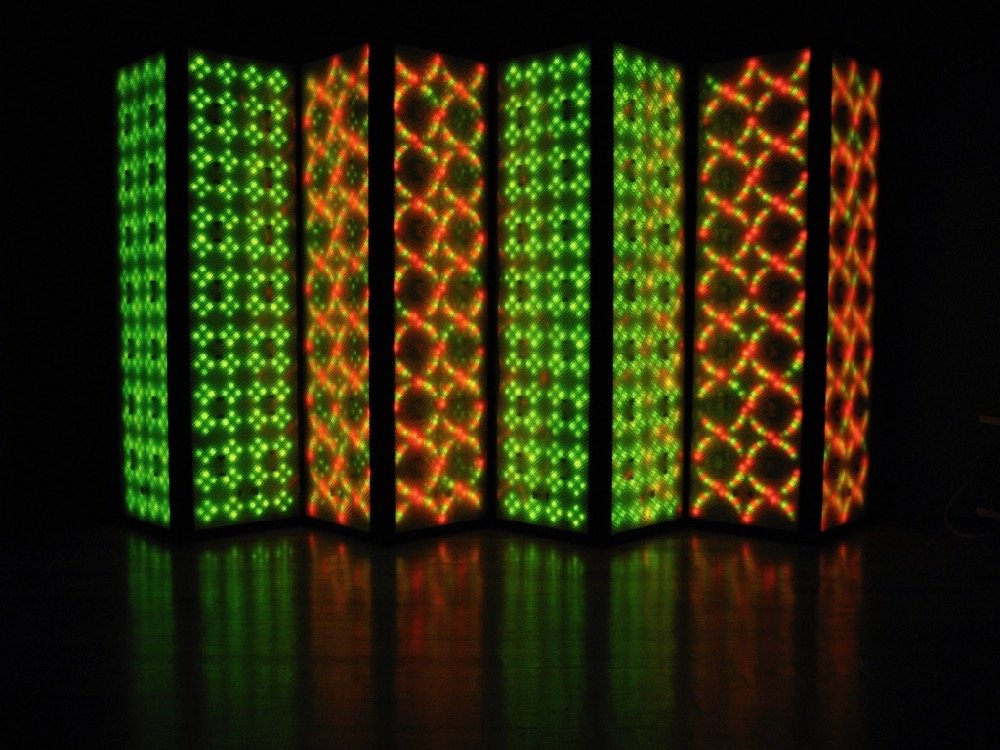 Printed circuit boards with red, amber, and green LEDs
Custom control hardware and software
Aluminum frame with lenticular vinyl and plexiglas faceplate
Produced in limited quantity in a few sizes, including:
48" tall x 12" wide (grouped in sets of 4 or 8)
12" square
6" square
1999
---
These framed electronic light panels create hypnotic geometric patterns in response to music or other ambient sounds. The lights are arranged in a tiled geometric pattern with a 6" square repeat. When multiple tiles are joined together, one section serves as the lead LED controller, and the others behave as clones.
The lenticular vinyl layer helps to diffuse the light, and simulates a honeycomb texture.
The Sit 'n Stare panels were designed for use as a tabletop display, wall hanging, or stand-alone room partition. At several events, they were also used for stage lighting and DJ booth enhancement.