LED Coat with Black Sequins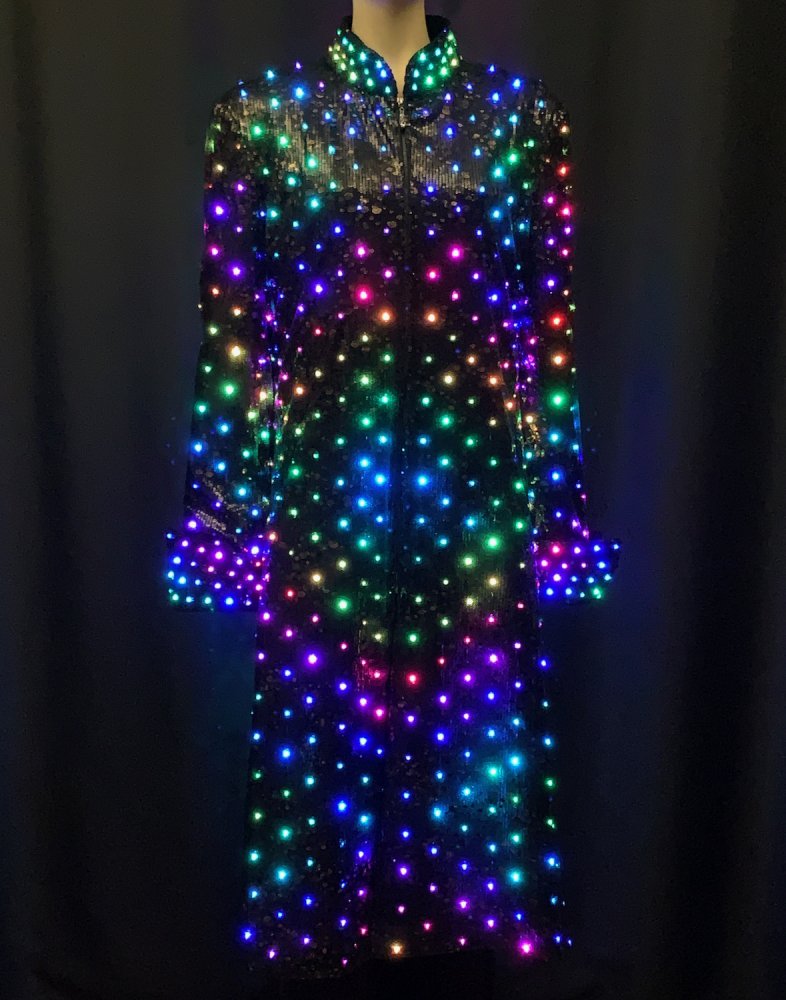 Full length trench coat with external layer of sheer black sequin fabric
Over 1000 RGB LED pixels, individually addressable
Custom control hardware and software, including wireless DMX interface
2019
---
This custom coat is decorated with over 1000 RGB LED pixels mounted on the front, back, arms and collar. The entire coat is covered with a sheer black mesh with mini sequins, to conceal the wiring while letting light pass through.
The lights are animated in a variety of patterns, including cascading and twinkling rainbows, and several options that allow real-time adjustment of the color and speed of the effect during a live show.
The client for this coat is composer and percussionist James Hood, who uses the piece in his Mesmerica Live tour, a 360 degree immersive art and music show presented in dome theaters and planetariums.
video
The video below shows some of the animation patterns, viewed from the front and the back.
Other examples of Janet Hansen's wearable LED work can be seen at enlighted.com.