LED Coat with Gold Sequins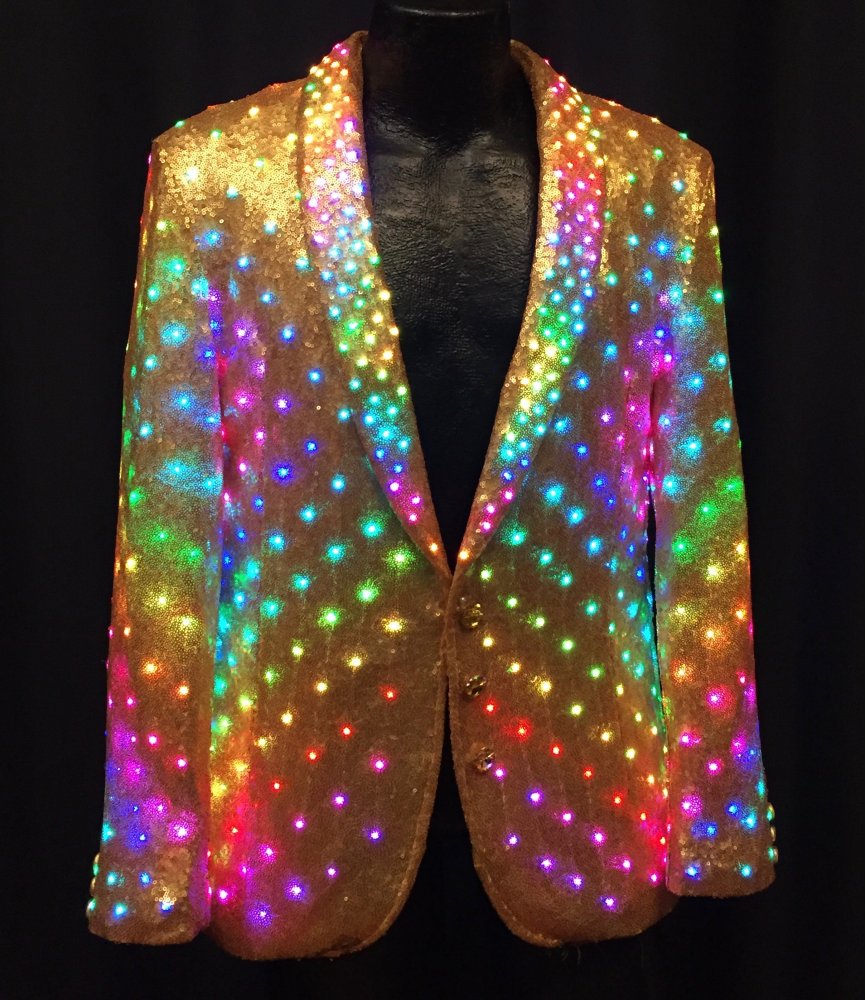 Suit jacket with external layer of sheer gold sequin fabric
~1000 RGB LED pixels, individually addressable
Custom control hardware and software
2019
---
This custom jacket is decorated with about 1000 RGB LED pixels covering the front, back, arms and collar. The name 'Ashraf' is also illuminated on the back, with RGB LED backlighting behind sheer embroidered letters. The entire coat is covered with a sheer gold mesh with mini sequins, to conceal the wiring while letting light pass through.
The lights are animated in a variety of patterns, including a rainbow plaid, a red/pink/gold plaid, and red, gold, and white twinkling effects.
The client for this project was Ashraf Habibulah, CEO of Computers and Structures, Inc. He wore the jacket when he made his grand entrance at CSI's 44rd annual gala in March 2019.
Ashraf is a longtime collector of Janet Hansen's wearable art, and uses these clothes for public speaking appearances, many of which can be seen on his YouTube channel.
video
The clips below show some of the animation patterns, viewed from the front and the back.
Other examples of Janet Hansen's wearable LED work can be seen at enlighted.com.