Light Hypno Circles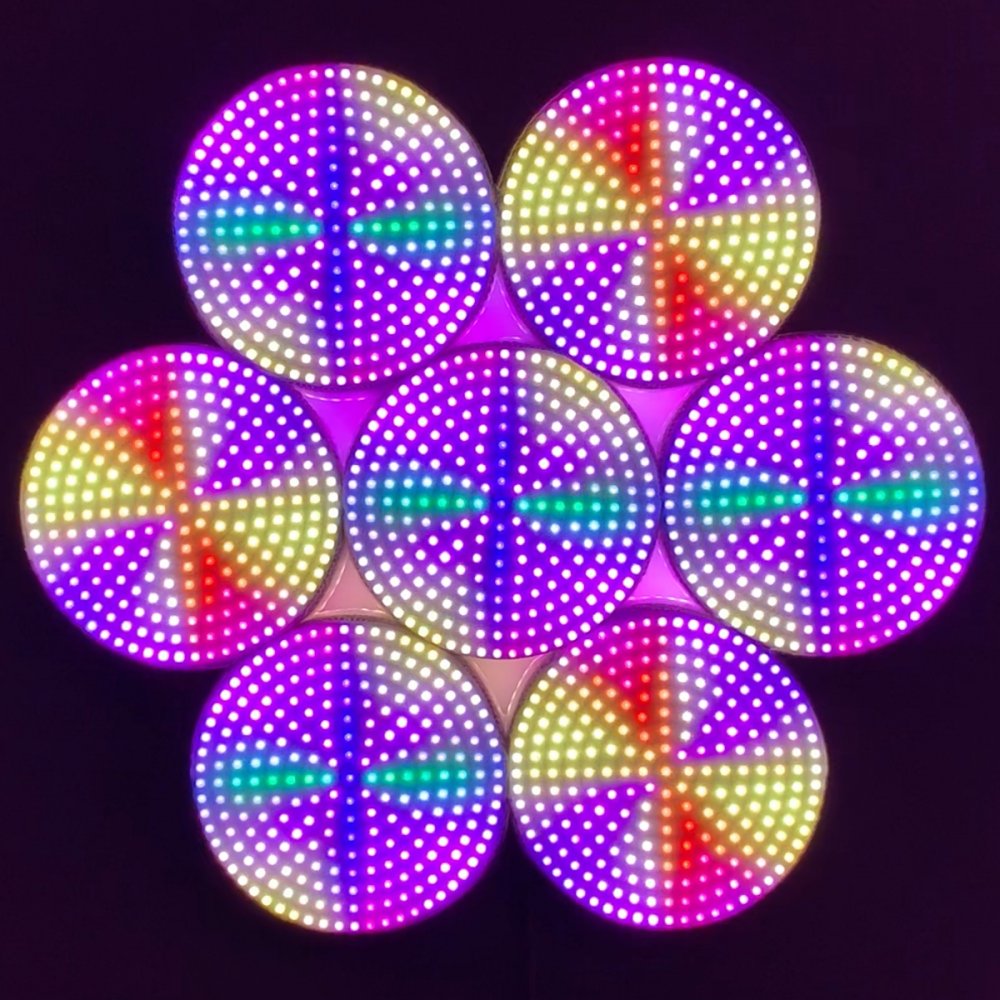 Round printed circuit boards, white organza overlay, white fabric-covered frame
1777 RGB LED pixels, individually addressable
Custom control hardware and software
21" wide x 19" tall x 2" thick
2021
---
This piece is inspired by the earlier Sit 'n Stare series, but uses a circular arrangement of LEDs rather than a rectangular grid. Seven round panels are mounted in a staggered grid (resembling a daisy, sometimes), and additional LEDs are aimed sideways in the six gaps between the circles, matching the colors of the nearest LEDs on the front faces. The circuit boards are mounted on a fabric covered frame that adds depth while preserving the overall external shape.
The circuit boards with the LEDs are white, and are covered with a sheer white material and organza overlay. The side panels of the frame are covered in matching white fabric. There is a white backing layer that reflects the light in the six gaps between circles.
The LEDs are animated in a variety of hypnotic patterns, many of which are sound reactive. It can be set to play in a "demo mode" that automatically cycles through a variety of pre-defined effects, or you can use manual switches built into the frame to select a pattern that will play continuously. The brightness and color settings can also be controlled with an optional iOS App.
---
video