Rocket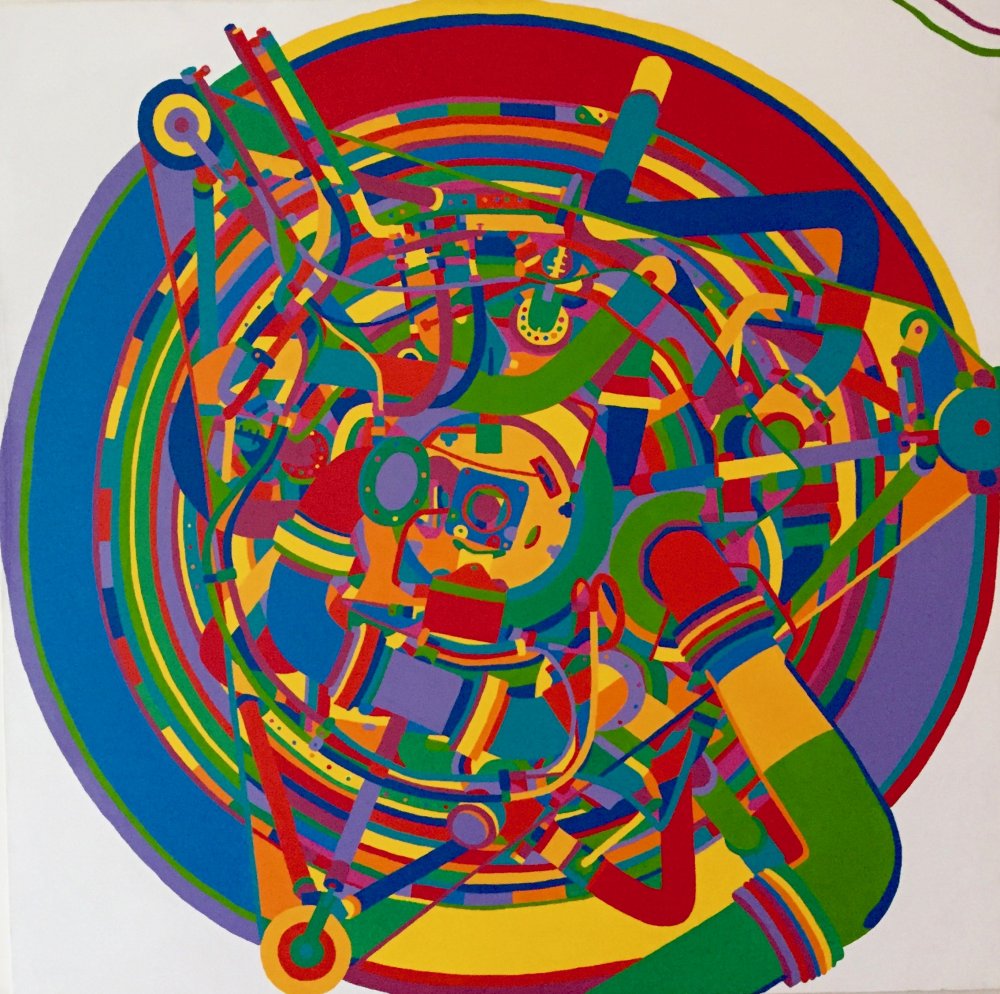 Acrylic on canvas
36" h x 36" w
January 1998
---
This is a colorful rendition of the second-stage rocket engine of the Delta IV. This is an end view, looking down toward fuel lines, pumps, and a pulley system that deploys an extendible carbon-carbon nozzle. The satellite payload would be attached at the center, coming out of the canvas.
The artist worked on computer models for this engine in her previous career as an aerospace engineer, using finite element methods to calculate structural loads due to vibrations during liftoff. Dr. Hansen co-authored a paper entitled "Impact of Dynamics on the Design of the RL10B-2 Extendible Carbon-Carbon Exit Cone," and one of the figures from this presentation served as the inspiration for this painting.
---
Reproductions of this painting are available through FineArtAmerica.com and Pixels.com.