The Rockettes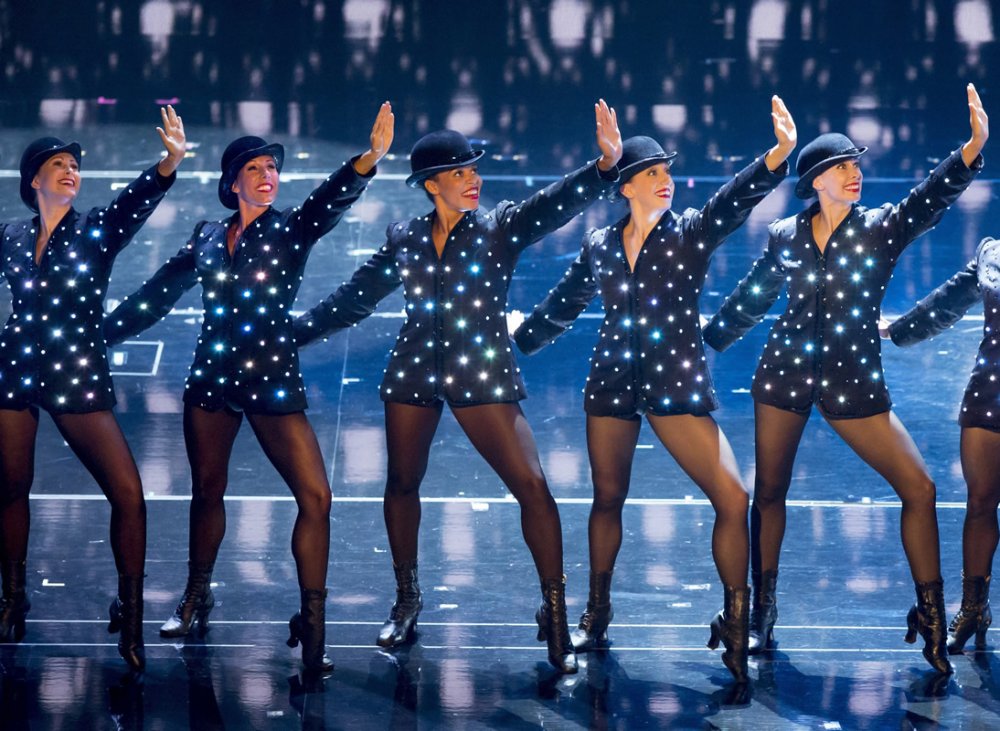 RGB LED pixels topped with crystal lenses, over 150 lights per garment
Mounted in black fitted jackets for 44 dancers (36 primary, plus spares and swings)
Custom control hardware and software
Wireless DMX control
2013
---
Janet Hansen worked with the creative team at Radio City Music Hall in New York for several years to design and produce these LED jackets for the legendary Rockettes.
Artistically, they wanted a segment of the show to capture the essence of Times Square, with lights incorporated in the dancers' costumes. This required a system that could display complex visual effects synchronized with the music and the positions of the dancers, using real-time wireless control. The project also required quick costume changes backstage, a very high degree of durability, and washability. The electronics were designed to be fully removable, using LED studs inserted in buttonholes at specific locations, as described in Dr. Hansen's US Patent #6474830.
The LED jackets made their public debut in September 2013, when the Rockettes appeared on an episode of NBC's "America's Got Talent." They were also used in a variety of live theatrical productions, including the "New York Spring Spectacular" in spring 2015, and the "New York Spectacular" in summer 2016.
video
The debut performance on "America's Got Talent" is shown in the clip below.
Other examples of Janet Hansen's wearable LED work can be seen at enlighted.com.