Color Shifting Frame Series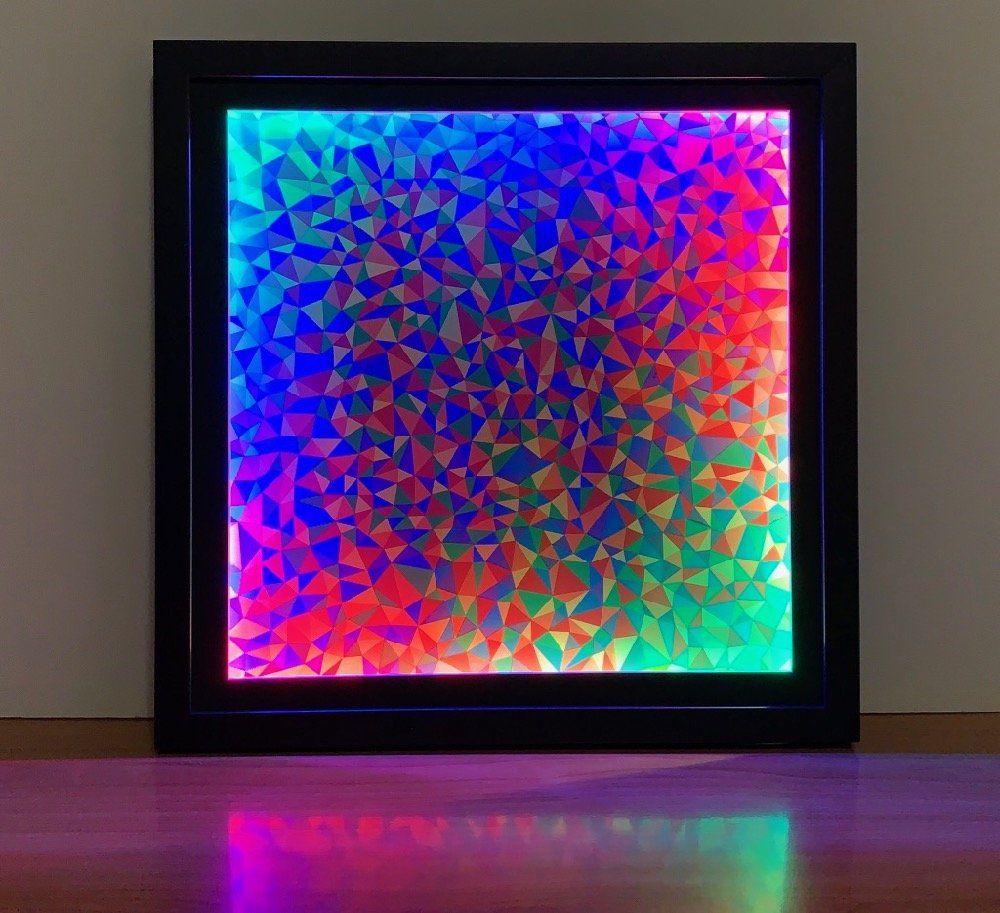 For this series of mixed-media artwork, I created shadow-box frames with lighting installed around the edges, facing inwards, to illuminate the pieces mounted in the frames. The images are all printed reproductions of original paintings I had made previously in larger formats, as acrylic on canvas. These paintings are done in a hard-edge colorist style, with bright rainbow colors, and some accents of white and black in certain pieces.
The lights in the frame are built with RGB LEDs that are animated in a flowing rainbow pattern, creating a wash of constantly changing light on the surface of the image. The resulting combination makes the image even more vivid, and creates the illusion of an animated video screen.
The following pieces were created with 8" x 10" prints:
• Open heaxagonal lattice I with color-shifting frame
• Open hexagonal lattice II with color-shifting frame
• Closed quadrilateral lattice with color-shifting frame
And the following were created with 15" x 15" prints:
• Rocket with color-shifting frame
• Patience with color-shifting frame
• Anxiety with color-shifting frame
Each piece includes a small built-in mode switch that cycles between a few levels of brightness.
Several of these pieces are available for sale in our online store.