Disobedient Electronics: Protest, 2017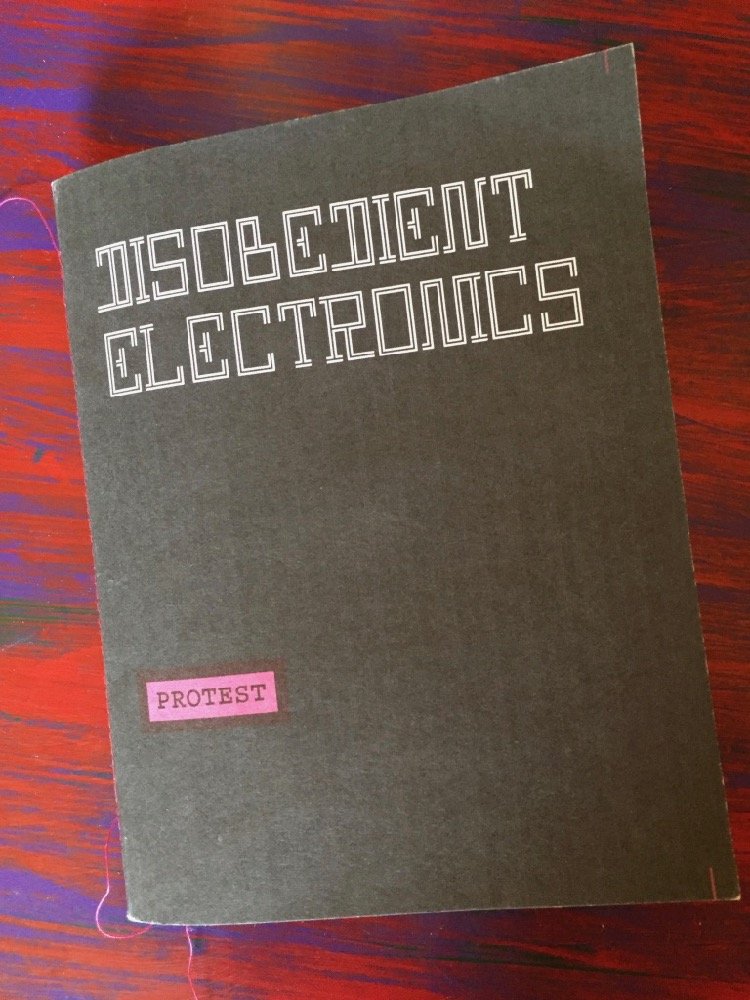 Janet's "mixed messages" bra was included in this collection of electronics-based projects that address social issues in a subversive way. The booklet was produced in early 2017 by Vancouver-based artist Garnet Hertz, and more information about the project is available on the Disobedient Electronics website.
An excerpt from p.17 of the booklet:
MIXED MESSAGE BRA - Janet Hansen
A performance art piece (from 2004), challenging the viewer to NOT look at the blinky light-up message on the model's cleavage. The entire animated scrolling message moves very slowly, and reads:
"DO NOT LOOK . . . LOOK . . . LOOK . . . AT MY TITS . . . TITS . . . TITS /\/\/\/\/\/\/\/\/\/\/\/\/\/\/\/\/\/"
As a twisted social experiment, I wore this to a variety of events, with mixed results. Some people became embarrassed when the message rolled back around to the "DO NOT" part. Some people were surprised to learn that female engineers do exist, and that I had intentionally made this for myself.
Update: Disobedient Electronics is now available in PDF format.