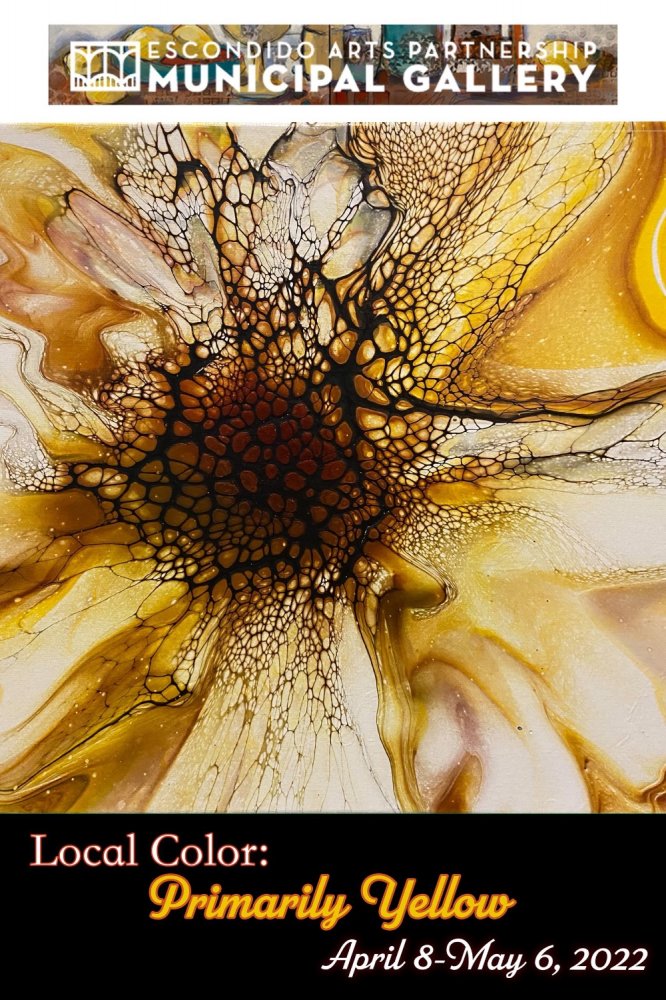 The Local Color "Primarily Yellow" 2022 show was sponsored by the Escondido Arts Partnership and Municipal Gallery. Open to San Diego County artists, the exhibit showed new original art featuring the color yellow.
The Sunspots piece from my Illuminated Rings series was included in the exhibition. It is made with brass rings, and several of the animated LED patterns are dominated by orange, gold and yellow colors.
The show ran from April 8 through May 6, 2022.
Escondido Arts Partnership Municipal Gallery
262 E. Grand Ave
Escondido, CA 92025
Gallery Hours
Tuesday 11am -6pm
Thursday - Saturday 11am -4pm