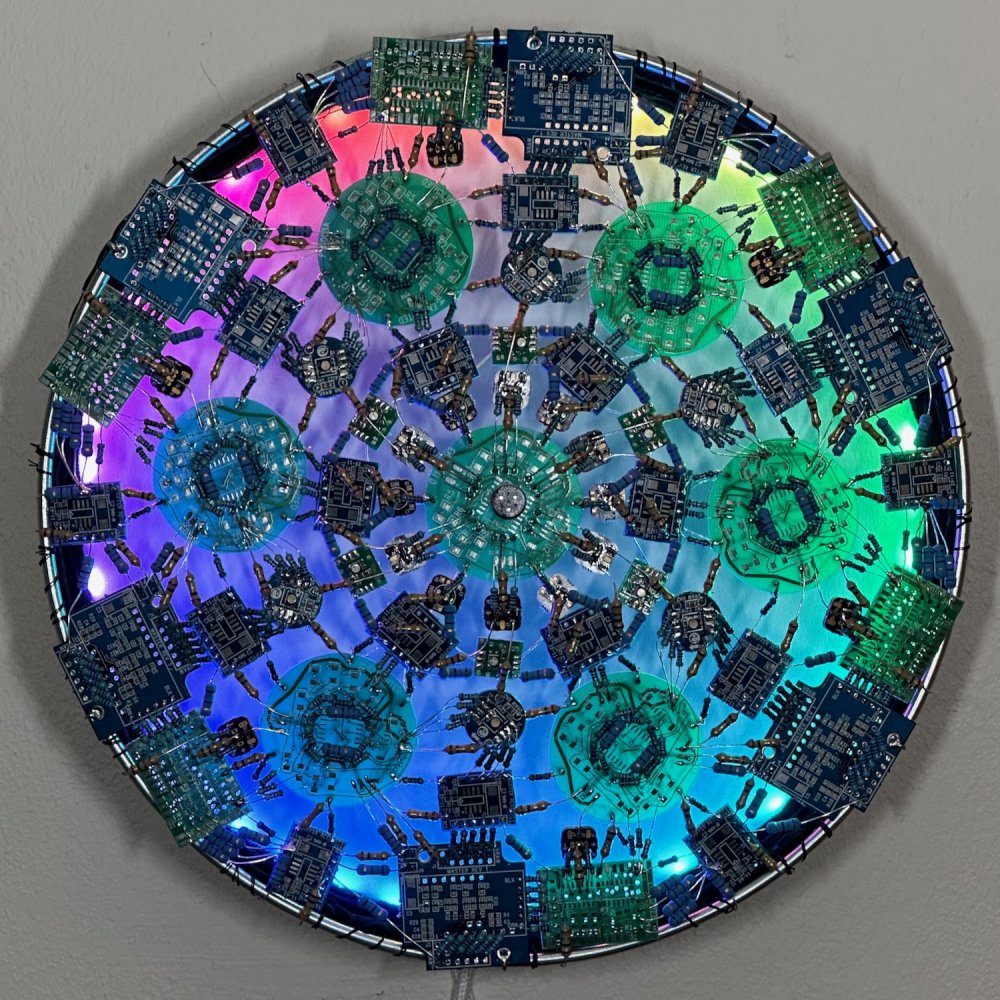 The Recreated art show featured pieces made from reclaimed or recycled materials. My submission "Resisting Change" was made with obsolete/unneeded printed circuit boards and components I had accumulated in my studio. It was illuminated from within by RGB LED pixels running a few types of color changing patterns.
The Recycled Materials Runway Event was held at the end of the show, as an annual fundraiser for the Escondido Arts Partnership (EAP). This show featured a variety of garments that were constructed and embellished using conventional and non-convential elements including thrifted reconditioned and trashed materials. My submission to this portion of the show was an LED fringe jacket made with discarded fringe party curtains.
The show was held at the Escondido Municipal Gallery, and ran from May 12 through June 2, 2023. An opening reception was held on May 13 from 4-6 pm, and the Recycled Materials Runway Event was held on June 3, 2023.
Escondido Arts Partnership Municipal Gallery
262 E. Grand Ave
Escondido, CA 92025
Gallery Hours
Tuesday 11am -6pm
Thursday - Saturday 11am -4pm