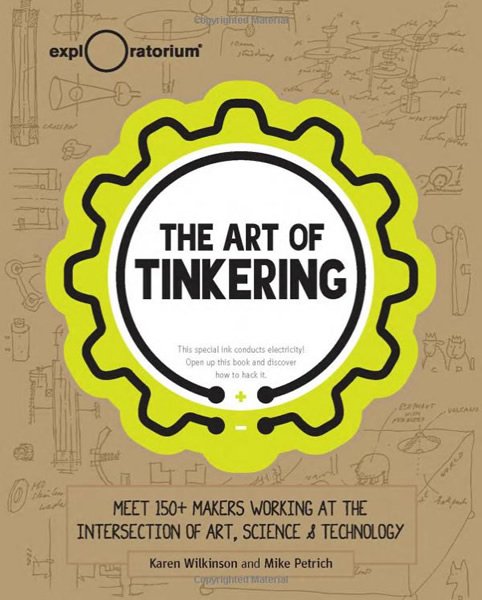 This book, written by Karen Wilkinson and Mike Petrich, offers readers a chance to "meet 150+ makers working at the intersection of art, science, and technology."
We were honored to be included in this collection - some of our work for Daft Punk is featured on page 88. The book is available at the Exploratorium in San Francisco, CA, as well as other bookstores and amazon.com.
Excerpt from page 88:
"HI TECH STYLE
Technology is all about trends, and it's merging with another realm ruled by fad: fashion. These days, designers and geeks are teaming up to make apparel that's nothing short of wearable wizardry.
JANET HANSEN / EL-WIRE APPAREL
The unofficial light-up apparel designer to the stars, Janet uses thin strands of battery-powered electroluminescent (EL) wire to outline costumes' seams and construction details with vivid, brightly colored lines of light. The results are show-stopping."