Hypno Disc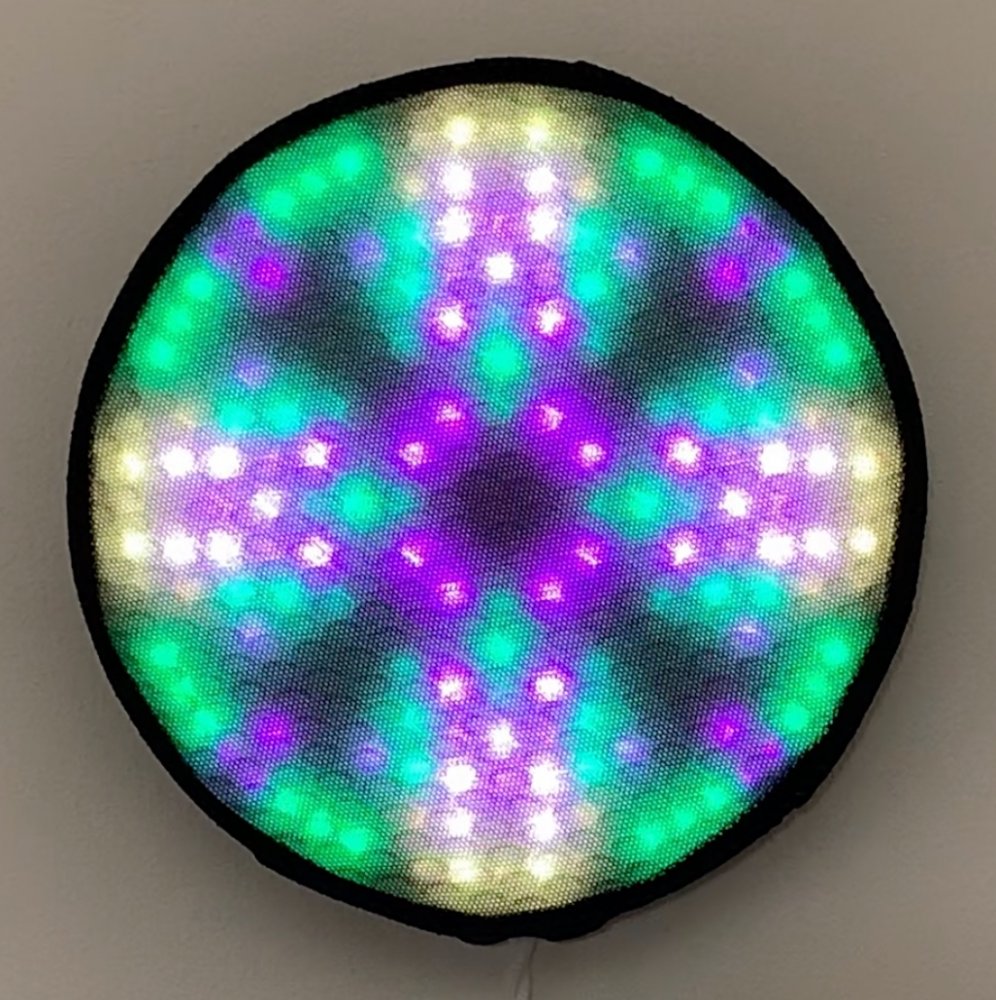 Round printed circuit board, lenticular vinyl and black mesh overlay
Black fabric-covered frame
241 RGB LED pixels, individually addressable
Custom control hardware and software
8" wide x 8" tall x 1.5" thick
2021
---
This piece is a simpler version of Dark Hypno Circles, using a single circular panel instead of seven panels. The LED panel is mounted on a fabric covered frame that adds depth while preserving the overall external shape. The front face is covered with a diffusing material, a layer of lenticular vinyl with a honeycomb pattern, and a layer of sheer black mesh on the outside.
The diffusing layers make it difficult to identify the size, shape, and locations of the LEDs, creating a slightly blurred effect.
The LEDs are animated in a variety of hypnotic patterns, many of which are sound reactive. When it is first turned on it will automatically cycle through a series of patterns, or you can use the manual mode switch built into the bottom of the frame to select a pattern that will play continously.
---
video