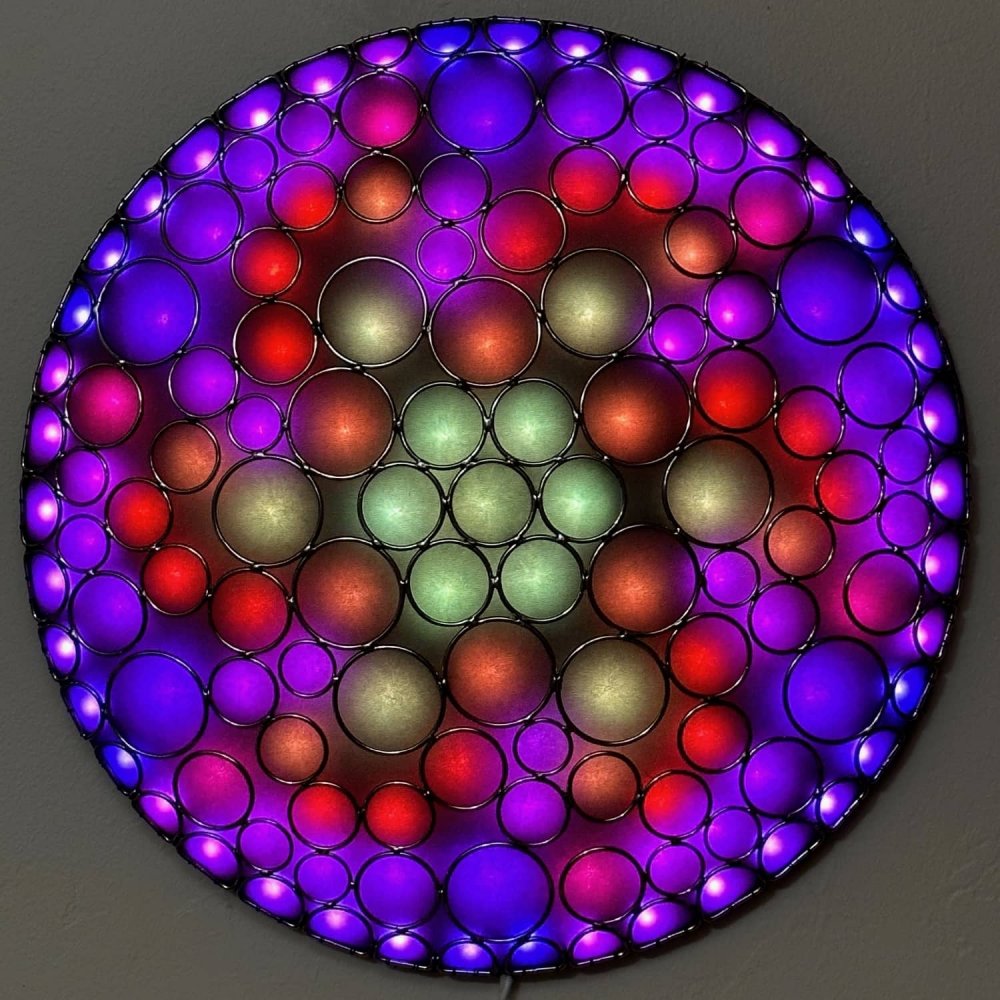 The Members Only show is an anual event for members of the Escondido Arts Partnership (EAP). There are no restrictions on the types of media included. I submitted Enlighted Rings 13 from my Illuminated Rings series.
My piece was awarded 1st place based on a people's choice vote, with ballots collected for the duration of the show.
The show was held at the Escondido Municipal Gallery, and ran from August 11 through September 1, 2023. An opening reception was held on August 12 from 4-6 pm.
Escondido Arts Partnership Municipal Gallery
262 E. Grand Ave
Escondido, CA 92025
Gallery Hours
Tuesday 11am -6pm
Thursday - Saturday 11am -4pm