Road Trip with the Escape Pod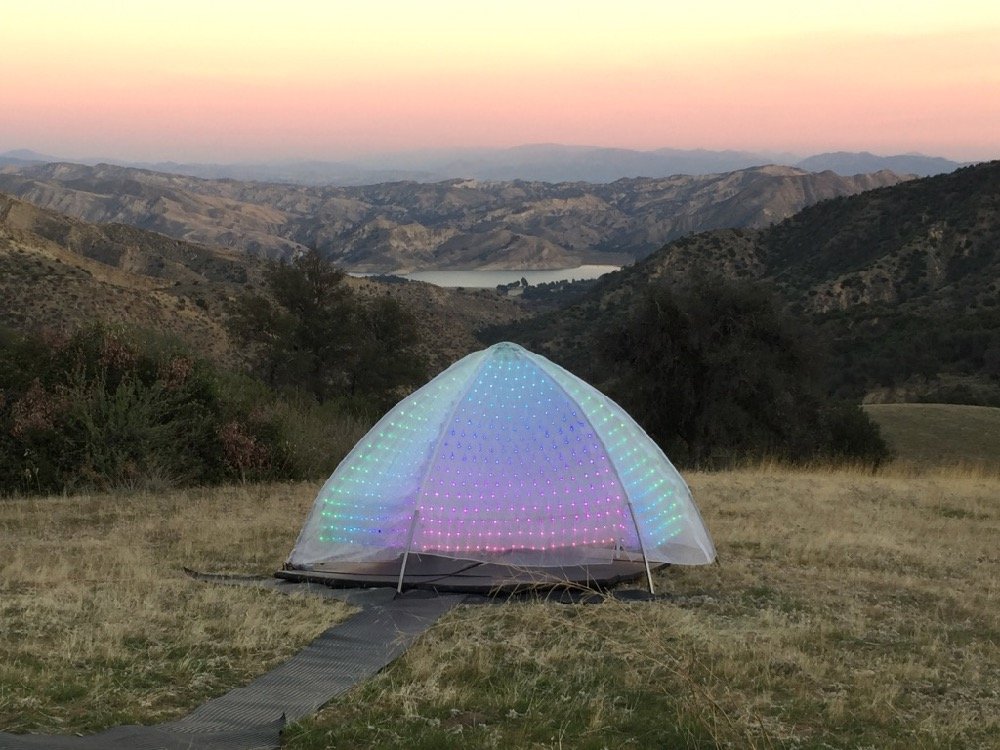 We took the Escape Pod to a private party in a remote location in the mountains north of Los Angeles, California. As shown in the photos and video, it was set up in a field overlooking a valley with a lake off in the distance, with no other visible signs of humans.
I especially enjoyed the juxtaposition of the modern lighting technology with the natural setting.