Surfing Madonna Show Spring 2023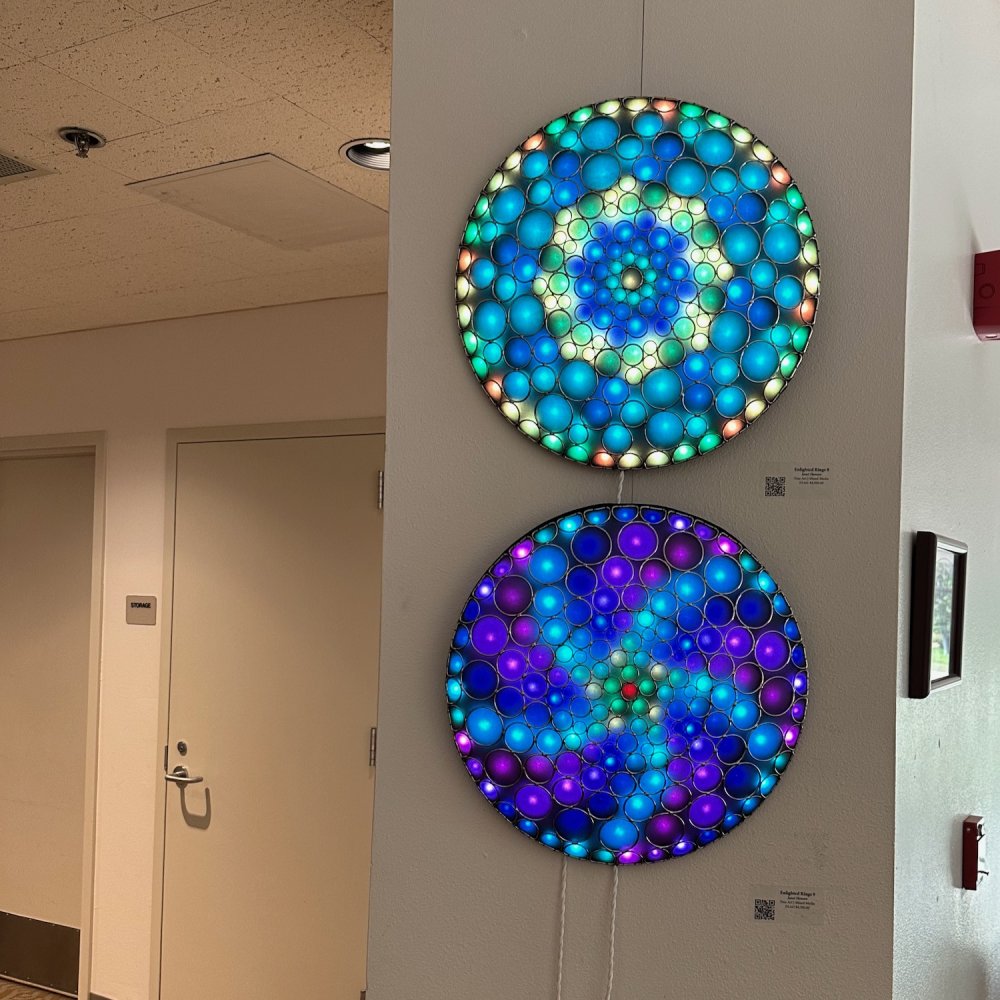 In the spring of 2023, the Surfing Madonna Oceans Project sponsored an art and poetry show with the theme "Ocean - Earth - Air," juried by board members Cathy Carey, Cheryl Ehlers, and Danny Salzhandler.
Two of my pieces were selected for the show: Enlighted Rings 8, and Enlighted Rings 9. While these are abstract pieces of mixed-media art, they relate to the ocean and air parts of the theme through the use of a color palette that is dominated by rainbows.
The show was held at the Poway Center for Performing Arts, and ran from March 29 through April 30, 2023. There was a reception with poetry readings and live music on Sunday, April 23, from 1 - 4pm.
Poway Center for Performing Arts
15498 Espola Road
Poway, CA 92064