Big Ball O' Mike's Cups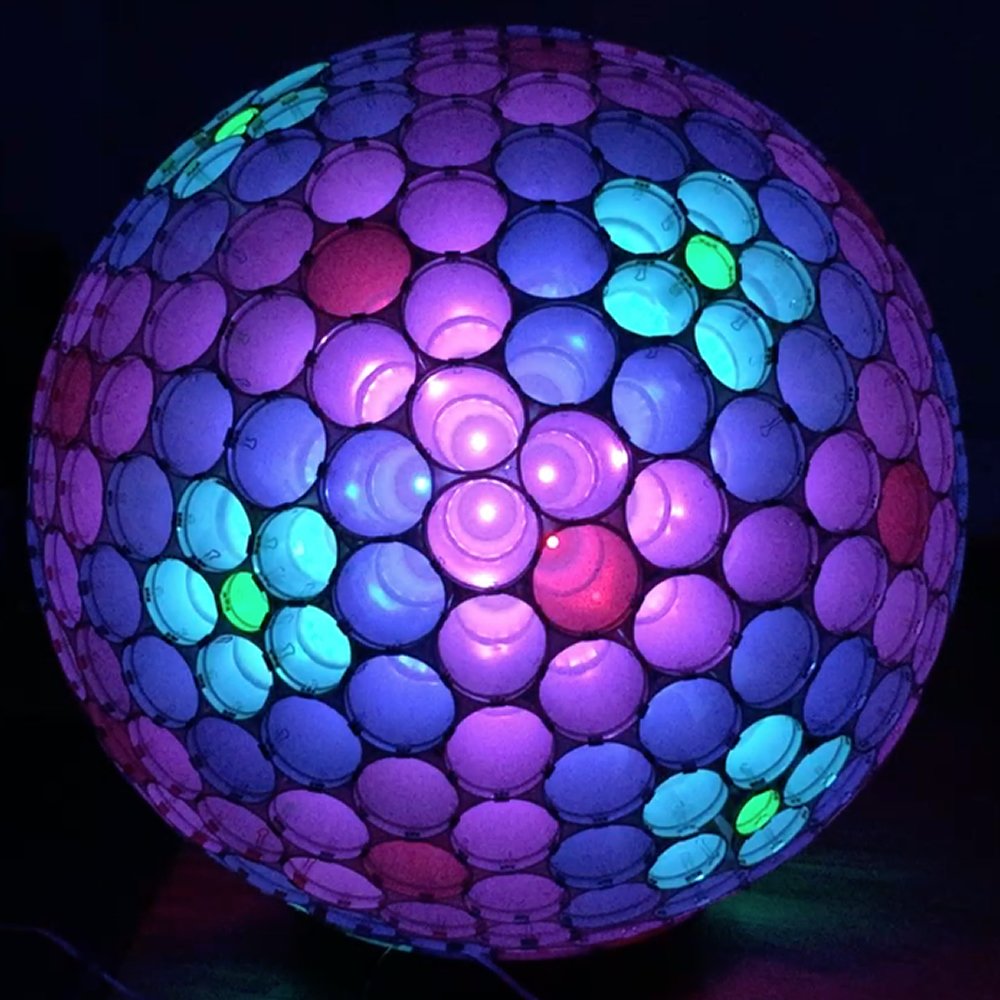 360 large plastic cups joined together with binder clips,
each illuminated by an RGB LED pixel
Custom control hardware and software
42" diameter sphere
2017
---
This illuminated art project is a collaboration between Nicholas Hosking (who designed and constructed the Ball o' Cups) and Janet Hansen (who created the lighting effects).
The Ball o' Cups can be mounted on a post or a stand, or hung from above. In October 2017, it was first exhibited as part of an installation at Youtopia with the Escape Pod.
What about Mike? The ball is named in his honor because he supplied the cups, which were saved from frequent visits to his favorite fast food restaurant. Despite doctors' orders to cut back on sugary drinks (he suffered from chronic diabetes), he continued building his collection. The cups in the sphere represent all of the sodas that were consumed in the last year of his life.
---
video
The videos below show the Ball o' Cups on a recent visit to our local beach.