3rd Annual Surfing Madonna Art Show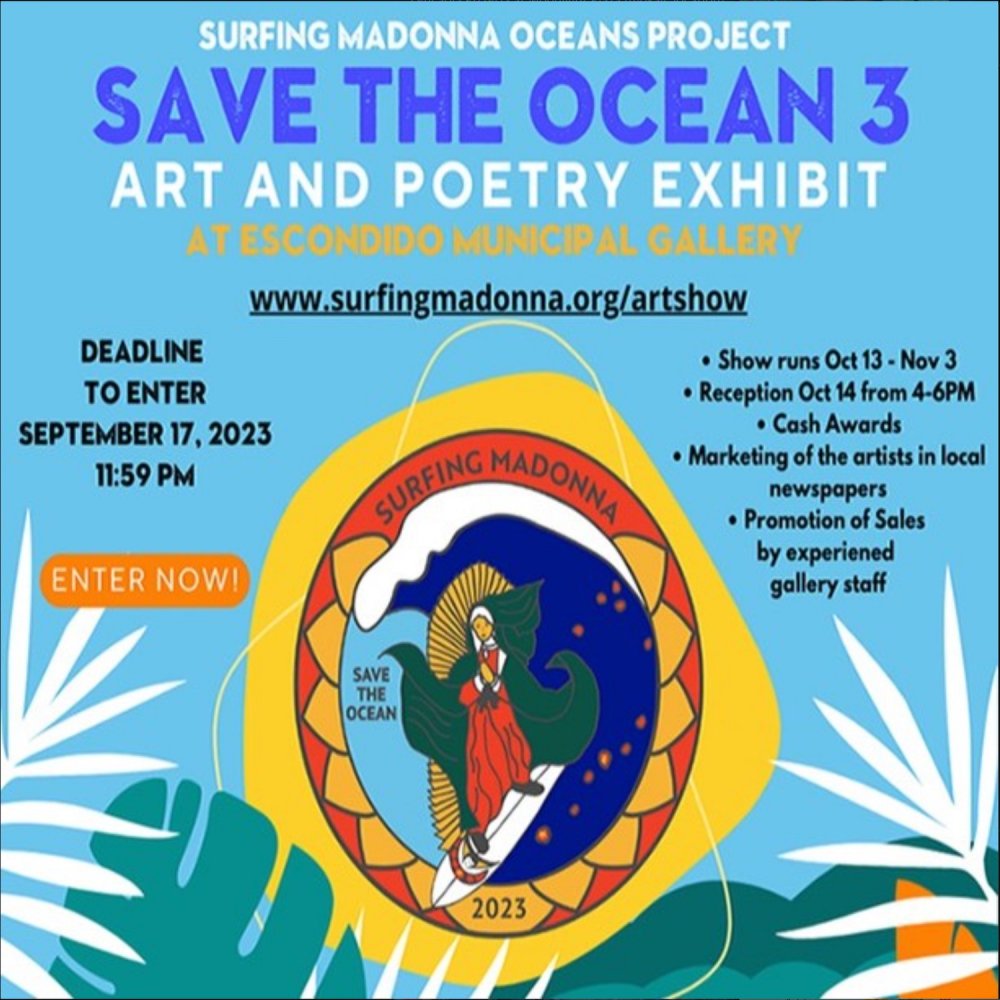 The 3rd Annual Save the Ocean Art & Poetry Show was presented by the Surfing Madonna Oceans Project, and was juried by board members Cathy Carey, Cheryl Ehlers, and Mike Redman.
My new piece Framed Comfort 1 was accepted for the show. While the work is abstract, some of the sewn shapes resemble a carpet of sea anemones, and some of the programmed effects are intended to imitate the colors and wave motion of the ocean. It references the ocean theme by using a blue-green color palette for several effects.
The show runs October 13 through November 3, 2023. There will be a reception with poetry readings on Saturday, October 14th, from 4 - 6pm, concurrent with the Absolutely Abstracts reception in the main gallery.
Escondido Arts Partnership Municipal Gallery
262 E. Grand Ave
Escondido, CA 92025
Gallery Hours
Tuesday 11am -6pm
Thursday - Saturday 11am -4pm