Art and Science: Intertwined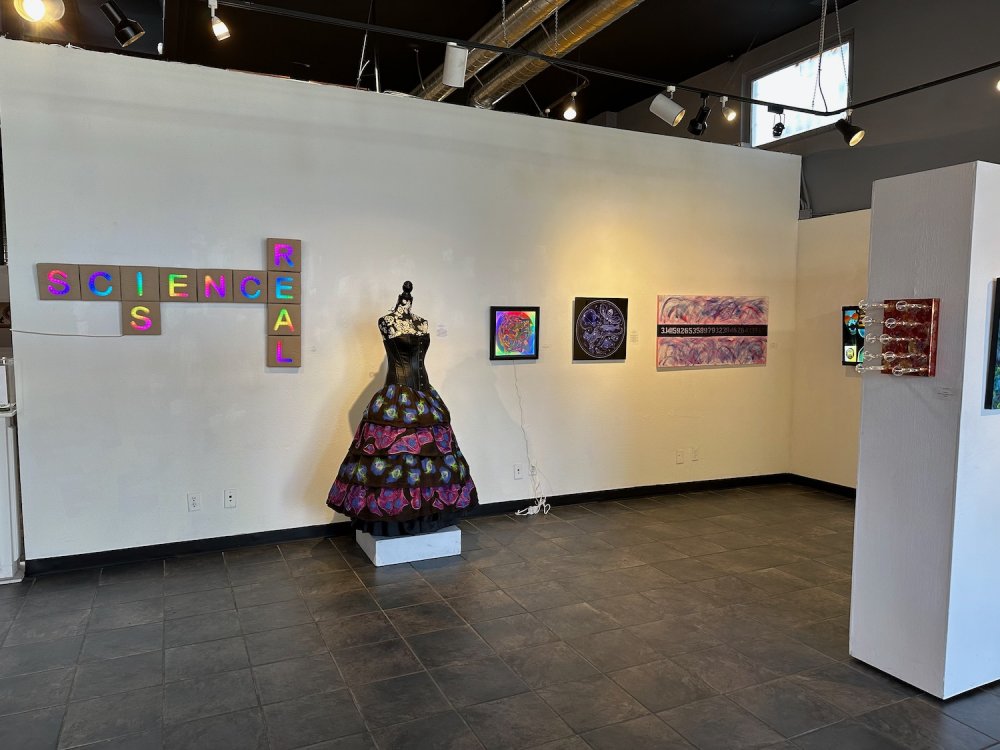 Two of my pieces were selected for "Art and Science: Intertwined," a show featuring creative works that combine elements of art and science. While most of my work would fit in this category, I chose the following examples for their overt blending of the two fields.
Science is Real is a piece of mixed media art which plainly states my support for science, and was built using techniques I've developed using a blend of art and science (and engineering). It mimics the shape of a set of Scrabble tiles, and was created in 2020, partly as a response to the global pandemic.
Rocket with Color-shifting Frame is part of a series of works in which the apparent colors of an image are manipulated through the illumination of color-changing LEDs built within the frame. The image in this case is a digital archival print of my Rocket painting from 1998, which is a colorful rendition of computer model that I worked on for several years in my previous career as an aerospace engineer.
The show is being held at the Escondido Municipal Gallery, and runs from April 7 through May 5, 2023. A reception will be held on April 8 from 4-6 pm.
Escondido Arts Partnership Municipal Gallery
262 E. Grand Ave
Escondido, CA 92025
Gallery Hours
Tuesday 11am -6pm
Thursday - Saturday 11am -4pm