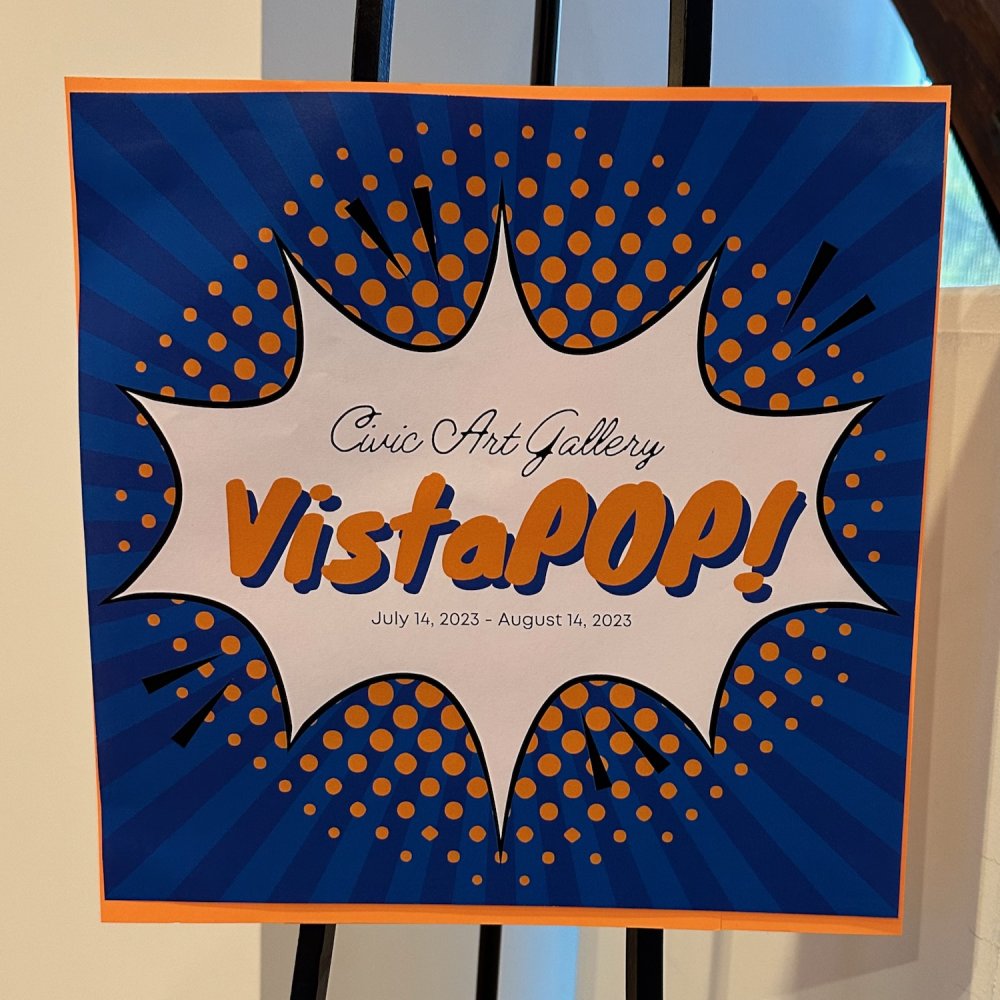 The VistaPOP! exhibit featured pop art, comics, and a variety of mixed media art. My work was displayed on four walls, with ten pieces arranged in the following groups:
Dark Hexagon, Dark Hypnocircles, Sit 'n Stare 2.0 Mega
Microchip Cookie, Sunspots, Hypnodisc
Enlighted Rings 1, Enlighted Rings 3
Anxiety with Color Shifting Frame, Rocket with Color Shifting Frame
The show was held at the Vista Civic Gallery, in the lobby outside of the city council meeting room. It ran from July 14 through August 14, 2023. An opening reception was held on July 14 from 4-6 pm.
Vista Civic Center
200 Civic Center Drive
Vista, CA 92084